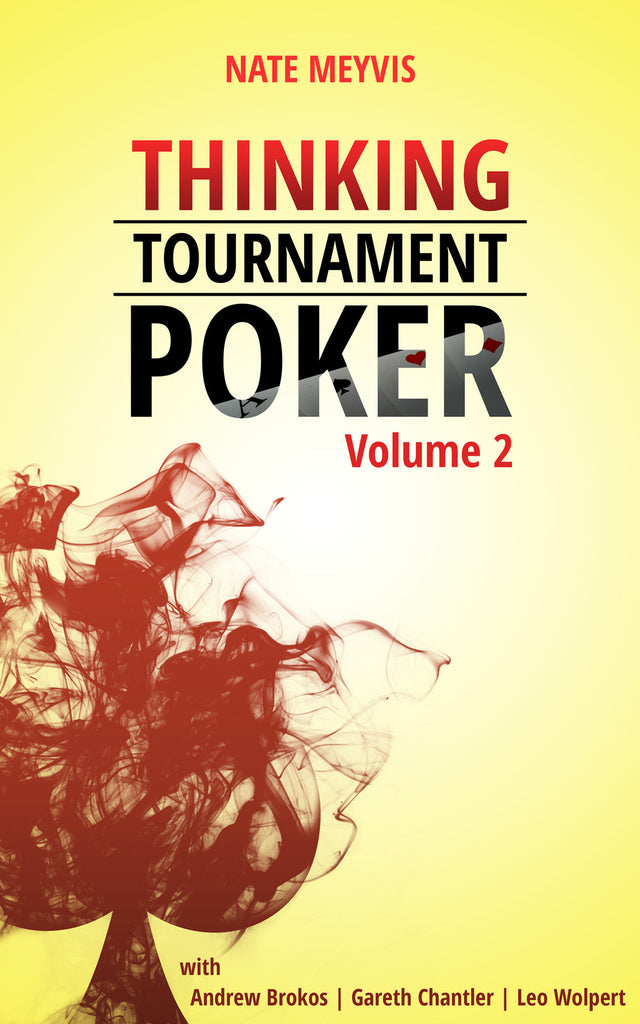 Thinking Tournament Poker, Volume Two
$ 4.99
"This book is a must-read for anyone who's ever thought about playing a poker tournament." --Ed Miller

Thinking Tournament Poker, Volume Two takes you through sixty-nine hands the author played on Day Two of the most prestigious poker tournament in the world.
As in the first volume, these hands are accompanied by strategic commentary from a group of expert poker players, coaches, and authors. In this volume, there is an emphasis on blind-stealing, re-stealing, and bet sizing. There is also plenty of discussion of bet-sizing, continuation-betting, bluffing, bet sizing, preflop battles, and much more. You will encounter all these subjects as they actually arose for the author as he was playing for a sixty-million-dollar prize pool.
Nate brought back the same team of professional poker players, coaches, and authors to provide commentary. The result of their collaboration has been distilled into notes that players of all levels can use to improve their poker. Some of the discussion is particularly useful for $10,000-buyin, large-field, live tournaments, but much of it is applicable to all stakes and field sizes, and also to cash games.
Thinking Tournament Poker reveals how professionals play with big money on the line, and it also shows you how to think about poker in order to improve your game.
Please note that these are only the hands from Day Two of the tournament. Hands from Day One are covered in the first volume of the series.

The purchase process
After you complete your purchase, you will get an email with a personalized download link. That email usually takes between one and ten minutes to arrive. You'll receive three files: .mobi (for Kindle), .pdf (for Mac/PC), and .epub (for most other e-readers).

For now, this volume is available only as an e-book.

If you have any questions, please write us at: support [at] nitcast [dot] com. 
Related products