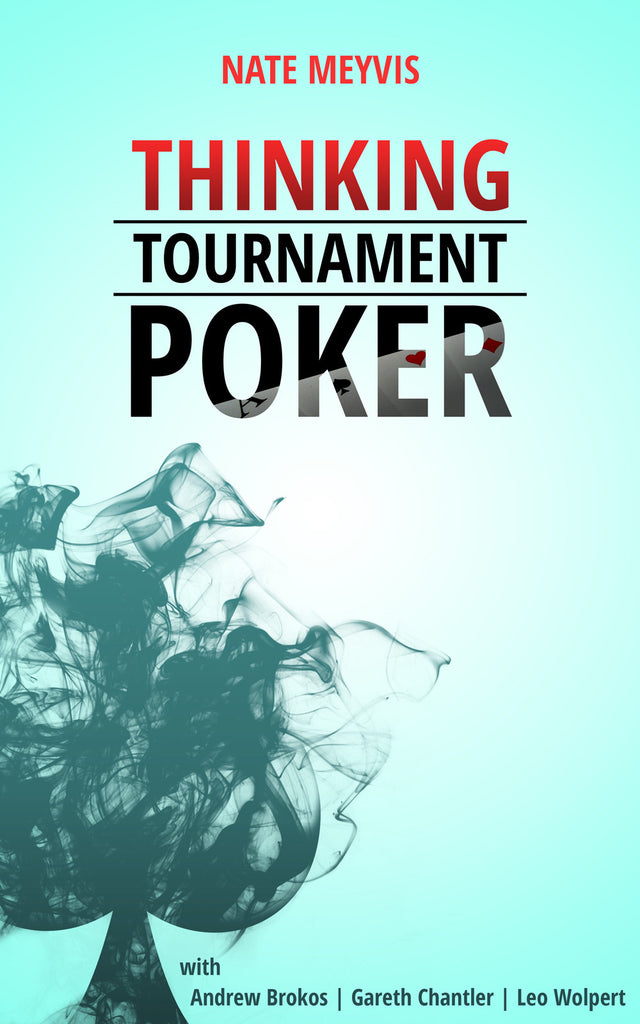 Thinking Tournament Poker
$ 4.99
Thinking Tournament Poker is succinct trip through the first day of the most prestigious poker tournament in the world.

Dozens of hands are recounted in detail and are accompanied by strategic commentary. Nate Meyvis and his co-authors discuss blind-stealing and blind defense, continuation-betting, bluffing, bet sizing, preflop battles, and much more. You will encounter all these subjects as they actually arose for the author as he was playing for a sixty-million-dollar prize pool.
Nate assembled a team of professional poker players, coaches, and authors to provide this commentary: Andrew Brokos, Gareth Chantler, and Leo Wolpert will be familiar to listeners of the Thinking Poker Podcast, and each has a long track record of success in the game.
The result of their collaboration has been distilled into notes that players of all levels can use to improve their poker: Thinking Tournament Poker reveals how professionals play with big money on the line, and it also shows you how to think about poker in order to improve your game.
The purchase process
After you complete your purchase, you will get an email with a personalized download link. That email usually takes between one and ten minutes to arrive. You'll receive three files: .mobi (for Kindle), .pdf (for Mac/PC), and .epub (for most other e-readers).
For now, this volume is available only as an e-book.

If you have any questions, please write us at: support [at] nitcast [dot] com. 

Related products