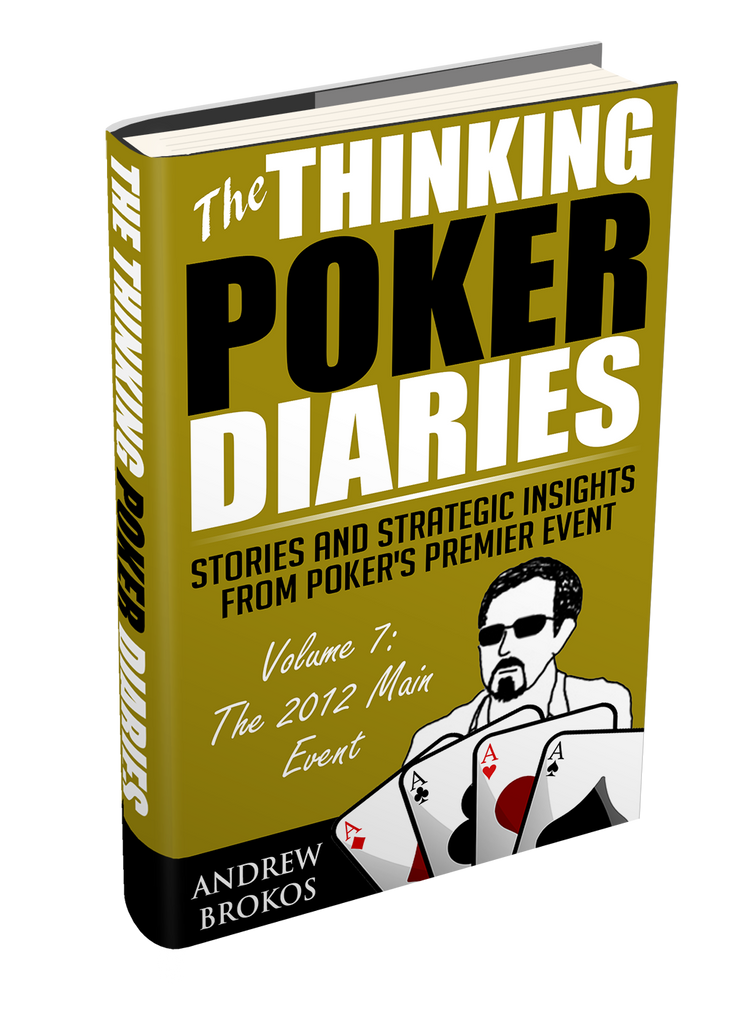 The Thinking Poker Diaries: Volume 7
$ 2.99
They say that the day you bust out of the World Series of Poker Main Event is the most miserable of the year for any serious poker player.
After cashing five times in his first six attempts at the Main Event, including three finishes in the Top 100, professional poker player, writer, and coach Andrew Brokos must wrestle with the earliest elimination of his career.
In this volume Brokos considers poker strategy and tactics with his usual insightfulness, but he also reflects on how to cope with the game's many frustrations. It's an honest and compelling glimpse of the gritty reality of the poker world, where even the best players are never as confident and self-assured as they seem.
With humor, drama, and the strategic insights for which he is famous, Brokos lays out what it takes to succeed in this unique event as well as to endure poker's emotional swings, which are at their wildest in the WSOP Main Event.
The purchase process
After you complete your purchase, you will get an email with a personalized download link. That email usually takes between one and ten minutes to arrive. You'll receive three files: a MOBI (for Kindle), a PDF (for Mac/PC), and an EPUB (for most other e-readers). If you have any questions, please write us at: support [at] nitcast [dot] com.
For now, this volume is available only as an e-book.